Our Story
After years of making homemade remedies and potions for myself and my family, I started doing the same for our animals.
Our rescue dog, Kingston, came from a more humid climate and was constantly itchy. Within a week of coming home, he had scratched big sores down his spine. The vet had us put him in a human baby onesie, and we started testing for allergies, tested his food, you name it, we did it. After all was said and done, it turned out it was predominantly an external problem, his skin was just excessively dry!
I started making a shampoo to treat the sores and moisturize his skin and achieved incredible results quickly. This was the predecessor to the existing Rosemary Radiance Shampoo. Next came the CocoCoat Conditioning Spray, and between them, I was able to not only treat the existing condition but eradicate it. He's now bathed once a month and sprayed daily with CocoCoat. While he still gets the occasional itch, like all dogs, Kingston now has a beautiful glowing coat and is comfortable and happy.
So how did we jump to horse products?
Well, with the similarities in coat and skin between canine and equine, and the beauty of natural ingredients, these products work well for both. In October of 2021, I began taking the conditioner and shampoo out to my horse Kittie for testing, and of course, modeling, and the rest is history.
All products go through extensive research and testing before released to the public. Ingredients are also specifically chosen not only for their healthful properties but also to exclude anything on the banned substance list for USEF and FEI.
If there's a specific natural product you're looking for to replace the commercial version, please get in touch. We love working with our customers to address certain skin issues or needs for living a healthy, glowing, beautiful life.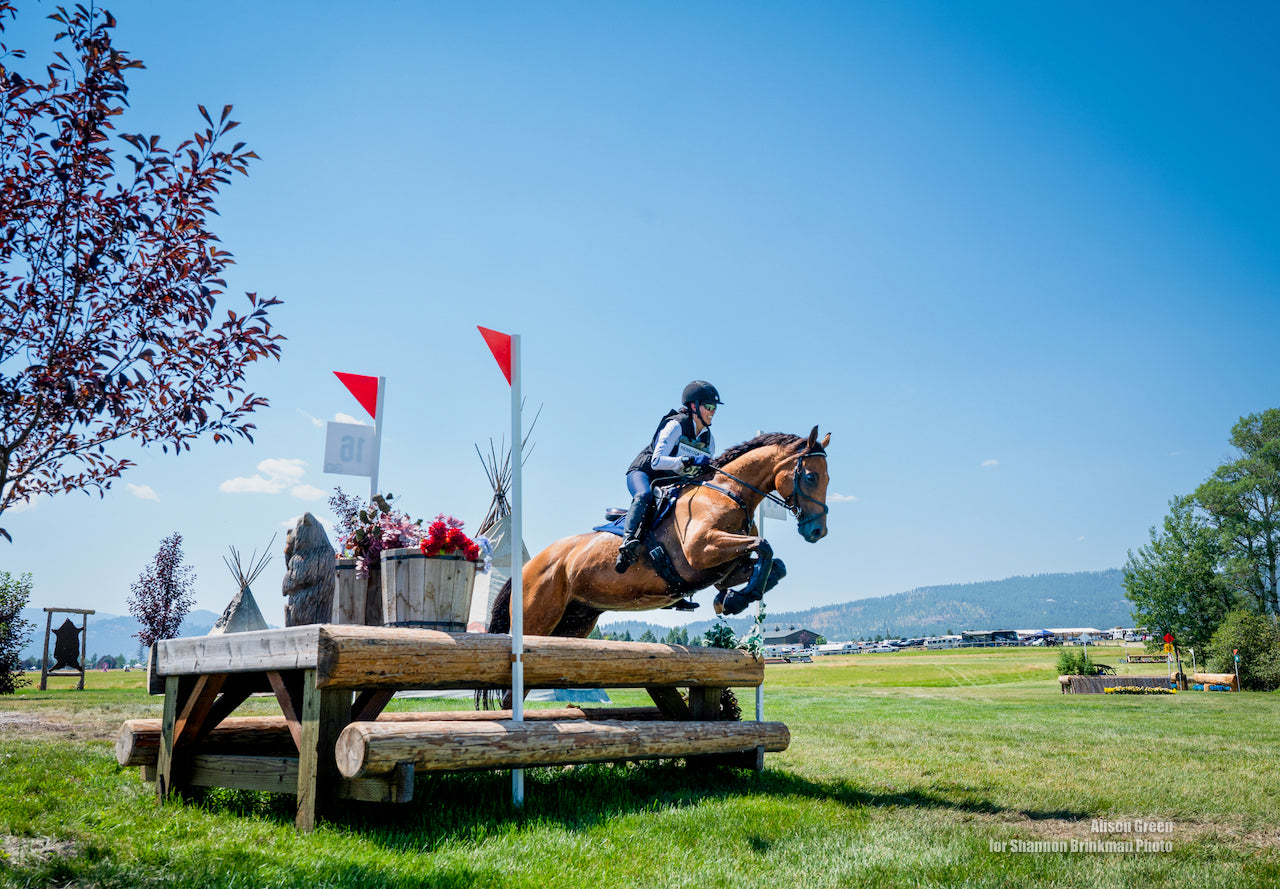 Our Daily Inspiration
Products are tested on this guy. He inspires me to find the best natural solutions to the daily challenges, from the small dings from "just being a horse" moments, to the conditioners that keep his coat in tip-top shape.
Shop Now